Want to make more money this year?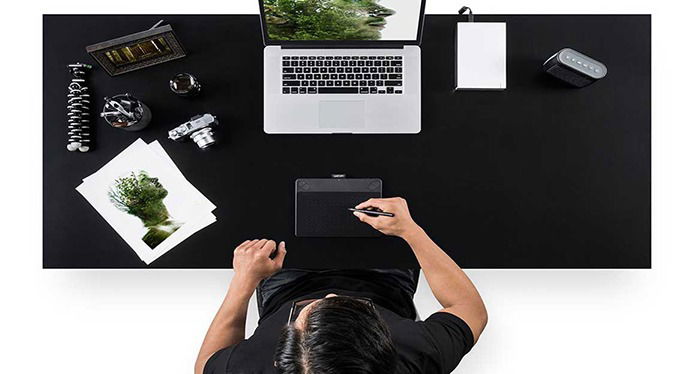 Whether you're an art director, illustrator or 3D artist, you could be selling your design assets directly to the public. Whether you're looking to publish a book, sell your more experimental designs as prints, create your own T-shirts, or delve into product design, it's now simpler than ever to sell design work online.
You no longer have to invest huge amounts of time and money in building your own online store. There are many existing ecommerce websites that will allow you to reach a wider market to sell your products.
At the moment Displate gathers over 25,000 artists from all over the world.
Displate has become a perfect platform for promoting those unusually talented people and their original and outstanding works. Displate is a manufacture specializing in creating exceptional metal posters and a platform gathering talented artists.
Start earning money by selling your designs worldwide with Displate. Customers can buy your artwork in 3 sizes. After uploading your designs, you set a price for M size metal print. Prices for other sizes are calculated automatically. You earn commission on every artwork sold. Fill in your profile & start selling.
Don't want to make designs? Use the 'Share and earn' button, post your link regularly, and get up to 25% of all purchases made by visitors who came through your link. Create a ready-to-insert banner with designs you love and fit it perfectly to your website or blog. Collect arts you love, invite friends to fall in love with them and enjoy the extra paycheck!
Curioos offer the most unique and innovative art products online. No cheap accessories, only quality apparel and wall art. You'll easily create products in your Artwork Manager, then you'll generate custom visuals in your very own Sharing Center to share with your fans and customers.
Join thousands of top graphic artists worldwide and share your art with our 500,000+ fans & customers.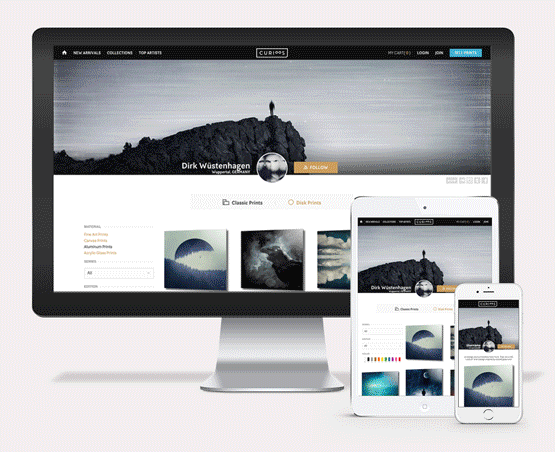 Open your Shop in Minutes
FREE, easy & mobile-friendly shop to sell your art
We do the printing, shipping & customer service for you
Upload your art, choose your royalties & start selling!
Society6
Looking to sell art reproductions or get your creativity printed on a wide variety of products? Society6 makes it extremely easy for you to upload artwork and photography and make them available as everything from art prints to iPhone cases. As the artist, you retain all rights to your artwork and Society6 takes care of all order fulfillment, meaning you don't have to worry about any packaging or shipping. They even allow you to set your own royalty agreement on art prints and stretched canvases, with set fees in place for the other items they have for sale. If you want something quick and easy or ever dreamed of seeing your illustrations on apparel and home goods, Society6 is the way to go.
Founded in Australia in 2006, Redbubble is another print-on-demand service that allows artists to upload artwork to be printed on a huge variety of products, as well as reproduction prints. Redbubble allows artists to set their own profit margins, meaning you can organize your earnings as you like. From stationery and stickers to women's apparel, and with in-depth traffic analytics for your shop, Redbubble is a fantastic option for artists seeking a print-on-demand partner.
Zazzle
Zazzle is the best of both worlds, giving you the option to become a maker (to sell products) or a designer (to sell art). Artists, graphic designers, and photographers simply upload their artwork, making it available to print on demand, either as a piece of wall art or on a variety of products. Setting up a shop is free and you are able to set your own royalty percentage in order to earn what you please. Zazzle takes care of the rest.