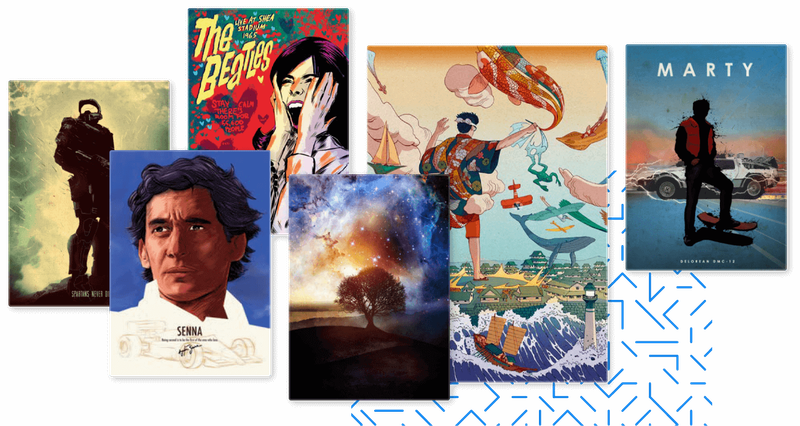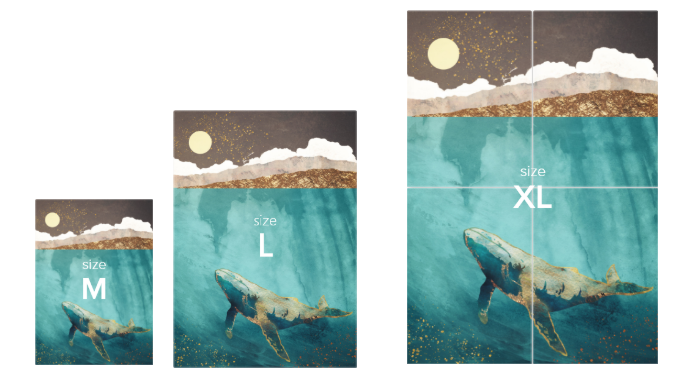 Displate
Displate is a manufacture specializing in creating exceptional metal posters and a platform gathering talented artists.
At the moment Displate gathers over 25,000 artists from all over the world.
Displate has become a perfect platform for promoting those unusually talented people and their original and outstanding works.
Print on steel
Say goodbye to paper posters and welcome to 21st century wall art canvas – unique art prints on metal.
Play your walls, create your own collections and show what really drives you!
Displate is a magnet-mounted metal print. It's durable, it's steel. And you don't need any power tools to hang it.
Displates
available in 3 sizes M, L, XL.